Whether you're looking for a luxurious lodge, hotels, budget-friendly accommodations, or something in between, you'll find the right accommodations in Kanungu.
In Kanungu, you can find a wide variety of hotels and lodges. The most luxurious hotels are those that are at least three stars and offer a full range of amenities.
If you're looking for a more upscale experience, you can choose a boutique hotel that is within walking distance to public transportation and tourist activities. If you're traveling on a budget, there are also plenty of cheap and comfortable options.
If you're traveling on a budget, you might want to stay at the Ishasha Jungle Lodge, which has a range of amenities.
It has a restaurant, room service, and a terrace, and prices start at about USD 30. Guests can check in at 7:30 AM and leave by 10 AM, which is the ideal time for a stay in the park.
A stay at this hotel is sure to be an unforgettable experience.
Lets explore more accomation facilities in Kanungu.
The Crested Crane Bwindi Hotel in Kanungu
Situated on the slopes of Mount Kivu, the Crested Crane Bwindi Hotel is a perfect base to explore Queen Elizabeth National Park and the renowned Bwindi Impenetrable National Park.
This hotel is a short drive from two popular national parks of Uganda. It is surrounded by the picturesque African landscape and is frequented by locals and tourists alike.
Located in Kanungu District, the Crested Crane is a luxury hotel in the area. The hotel is about 14.7 km from Buhoma gate of the Bwindi Impenetrable National Park.
The Crested Crane Bwindi Hotel is an ideal location for weddings, meetings, and other events. Its banquet team and event planners are top-notch. It can also host a small gathering. The hotel can also host a wedding if you'd like.
For newlyweds, check out its honeymoon package. You'll be amazed at the magnificent views of the surrounding landscapes and wildlife.
Getting to the hotel is easy: Entebbe International Airport is 425 km away. The Crested Crane Bwindi Hotel in Kanungu is easily accessible by road, which is close to the Impenetrable Forest Park.
Guests can contact the property directly with their arrival details if they wish to take a tour.
The Crested Crane Bwindi is one of the most beautiful hotels in the region, so don't wait any longer and book a stay at this charming hotel in Kanungu today.
Savannah Resort Hotel in Kanungu
The Savannah Resort Hotel is a 3-star mid-range hotel located in the Kanungu district of southern Uganda.
It is near Bwindi Impenetrable National Park and the Ishasha sector of Queen Elizabeth National Park. It is the perfect base for those who want to see gorillas and tree-climbing lions.
It has en-suite bathrooms, solar-powered water heaters and DSTV.
The Savannah offers 50 well-appointed rooms with sitting and dining areas, free WiFi, and complimentary bottled water.
All rooms have a private bathroom with rain shower heads, designer toiletries, and a television with cable channels. Guests can also take advantage of the hotel's sauna.
In addition to its spacious rooms, the hotel offers airport shuttle services. The hotel's restaurant serves delicious cuisines that will make your stay unforgettable.
The Savannah Resort Hotel in Kanungu is a perfect place to relax and unwind after an intense day exploring the park. The hotel is located 0.6 miles from the Kihihi airstrip, so guests can easily reach it by air.
There is also a 24-hour reception.
The Savannah Resort Hotel also offers free self-parking. A nearby 18-hole golf course and volleyball and basket-ball courts provide an extra touch to the atmosphere.
The hotel also has conference facilities, and can accommodate 500 guests in a single session.
Efraz Motel in Kanungu
If you're looking for accommodations in Western Uganda, look no further than the Efraz Motel in Kanungu. This property is 1.2 kilometers from Kanungu Centre and 46 kilometers from the Ishasha sector gate of the Queen Elizabeth national park.
The property's 16 guestrooms include free WIFI Internet access, a TV area, and free parking. Guests can also enjoy free continental breakfast and room service.
The type of hotel you choose will influence your overall vacation experience. As important as booking flights and car rentals is, choosing the best hotel is equally important.
In addition to budget-friendly prices, you may want to choose a connecting room for a larger group. You can find affordable and luxurious hotels in Kanungu at Hotwire. Make sure you use the filters to narrow down your options.
Hotwire is an online travel service that has thousands of listings in hundreds of destinations worldwide.
Bwindi Cultural Centre in Kanungu
The Bwindi Cultural Centre is situated in Kanungu, which is about 18 km away from the park's Ishasha Sector. This lodge features a restaurant, bar, children's playground, and terrace.
Guests can also enjoy free WiFi and a continental breakfast daily. Biking is also available nearby. The lodge also offers guided nature walks and safari game drives.
Guests can also spend time interacting with the local community by visiting local schools.
A trip to the Bwindi National Park is incomplete without staying at the Bwindi Cultural Centre in Kanungu. The center is flanked by spacious cottages with en suite bathrooms, flat screen televisions, and mosquito nets.
The restaurant and bar at Bwindi Cultural Centre are located on a terrace and are surrounded by a banana plantation. Room service is also available. There is ample parking space available on site.
The centre also has a conference facility that can accommodate over 100 guests. In addition, the center boasts beautiful gardens and spacious rooms.
Ishasha Jungle Lodge in Western Uganda
Ishasha Jungle Lodge is located on the outskirts of Kanungu, just 1.6 km from the Ishasha Gate of Queen Elizabeth National Park.
The lodge features comfortable accommodations, a breakfast buffet and free Wi-Fi. It's close to restaurants and a swimming pool. It also provides a bar and restaurant.
The area is inhabited by chimpanzees and other primates, and guests rave about the location, service and food.
Guests staying at the Ishasha jungle lodge in Kanungu enjoy eight self-contained tents and a choice of seven or ten-day safaris.
Throughout their stay, guests will enjoy lovely non-vegetarian meals and get to experience the sounds of nature.
At the Ishasha jungle lodge in Kanungu, you'll have the opportunity to see the majestic tree climbing lions as well as the other big five animals.
The Ishasha jungle lodge in Kanungu is a multi-purpose lodge that is less than an hour away from Queen Elizabeth national park. It's the perfect place to unwind and enjoy rural Uganda.
The friendly staff at the Ishasha jungle lodge makes your stay in Uganda a memorable experience. All you need to do is book your trip with Ishasha Jungle Lodge and you'll be in paradise in no time.
Bwindi Guest House in Kanungu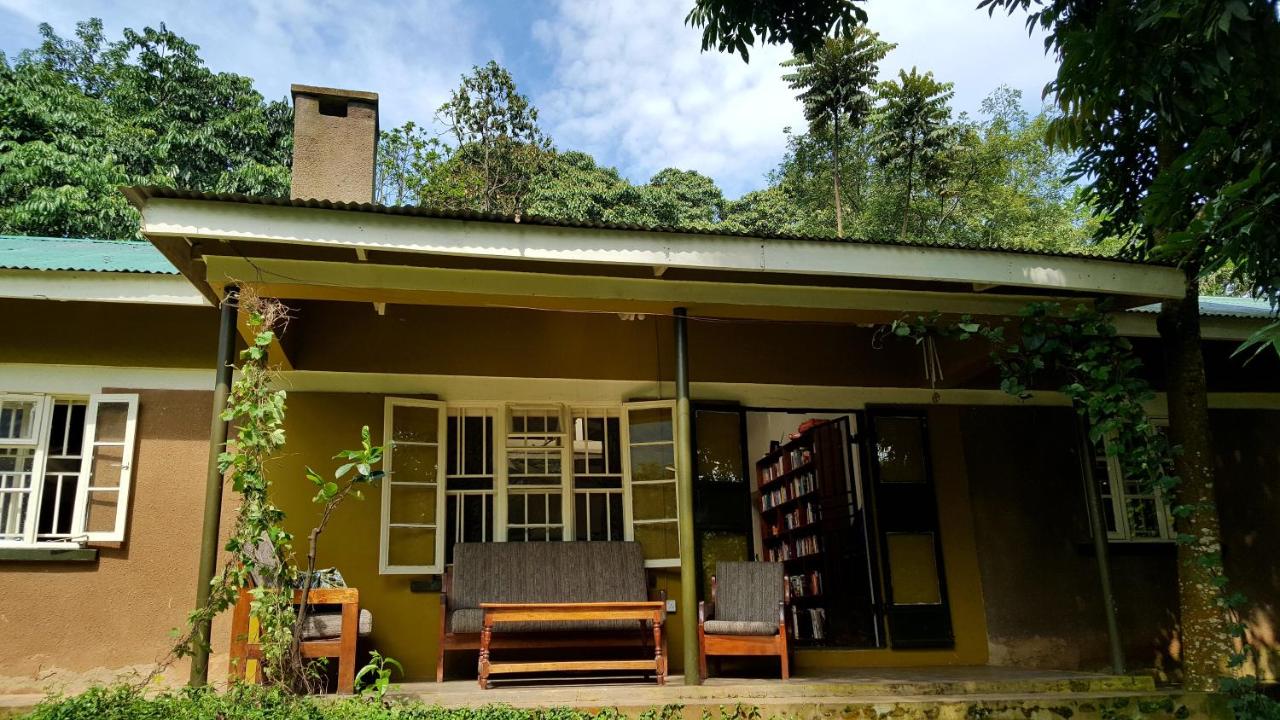 If you are looking for a budget-friendly option for your safari in the park, you should consider staying at Bwindi Guest House in Kanungu.
This property offers bicycle rentals and American and a la carte breakfasts. You can reach Rukungiri and Kisoro within 38 km. The Bwindi Guest House in Kanungu has great reviews.
You'll be located close to the park's famous Mountain Gorillas and other wildlife, and the Bwindi Guest House offers comfortable accommodations with excellent service.
The hotel is located near several other attractions, including the Buhoma Gate, a market, and the airstrip.
There is 24-hour reception and free WiFi throughout the property. It's also possible to rent bicycles for the day and take advantage of the on-site restaurant.
A restaurant and a 24-hour front desk are featured at Bwindi Guest House, a popular choice for guests travelling with children.
Other features of this accommodation include free WiFi, private parking, and room service. Guests may choose to order breakfast in a restaurant or dine in the dining room.
Check out our list of best hotels in Moroto, Mukono, Entebbe, Kasese, Kabale, Masindi, Kabale, Arua, Gulu, Hoima, Fort Portal, Kampala, Jinja, Mbale and Mbarara which meet the needs of discerning travelers.